The Roundhouse Society Board of Directors is comprised of individuals from Yaletown as well as various other Vancouver neighbourhoods. Their main task is to direct the implementation of the Roundhouse Community Arts & Recreation Centre's Strategic Plan. Board members are elected at the Annual General Meeting, which is held in November each year.
Interested in joining our Board of Directors?
Email your interest to the recruitment committee.
Read on for more on the talented team of volunteers that steward the Roundhouse: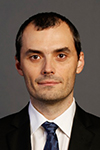 Adrian is currently working as the Director of Library and Information Services at a small private university in downtown Vancouver. He is a professional librarian/information professional, having worked in local academic and news libraries, and has years of experience in serving on professional and non-profit boards. Adrian holds a Master of Business Administration from Simon Fraser University and Master of Science in Library and Information Science from Simmons College in Boston.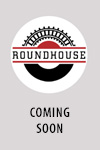 The Roundhouse, its staff, and the neighbourhood collectively have been an essential part of Simma's family for years―especially with regards to raising four children in Yaletown. They have relied heavily on the facility and Simma is grateful to be in a position to now contribute to its betterment. Amongst other artistic pursuits she is currently working towards her masters in Educational Psychology. Her undergrad has had a specific focus on child psychology with introductory interests in mindfulness.
Lynsey is a management side labour and employment lawyer with Western Canada's law firm, MLT Aikins LLP. Lynsey is new to Yaletown and is enjoying exploring all of the wonderful things that the community has to offer.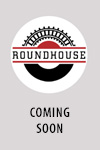 James has lived in Yaletown for several years and in other parts of the downtown core before that. He is a CPA working at an international accounting firm and has years of experience volunteering his time and skills with community organizations. When not working in his community, he is focused on exploring and photographing all things outside.
Sukhi moved to Yaletown in 2011 and is a frequent visitor to the Roundhouse with her family. Sukhi has volunteered with various arts organizations and was a board of director with the Vancouver International Bhangra Celebration (VIBC) Society for 12 years. Sukhi is also the founder of the Be Your Own Best Friend (BYOBF) Network, a networking group dedicated to empowering young girls and South Asian women. Sukhi works as a Marketing and Events Manager at the University of British Columbia, and is a lifestyle photographer.
Andrew Dilts is deeply interested in innovation, growth, and organizational development, and the positive role that organizations can have on the world around us. He works as business lawyer with Cassels Brock & Blackwell LLP, is an Ambassador for the Greater Vancouver Board of Trade, and contributes to numerous boards and organizations across Canada.