The Roundhouse Society Board of Directors is comprised of individuals from Yaletown as well as various other Vancouver neighbourhoods. Their main task is to direct the implementation of the Roundhouse Community Arts & Recreation Centre's Strategic Plan. Board members are elected at the Annual General Meeting, which is held in November each year.
Interested in joining our Board of Directors?
Email your interest to the recruitment committee.
Read on for more on the talented team of volunteers that steward the Roundhouse:
Grateful to live and work on the unceded, ancestral territories of the xʷməθkʷəjˀəm (Musqueam), Sḵwx̱wú7mesh (Squamish) and səl̓ilwətaɁɬ (Tsleil Waututh) Nations. The Roundhouse, its staff, and neighbourhood collectively have been an essential part of Simma's family for years – especially raising four children in Yaletown. She is grateful to be in a position to now contribute to its betterment. Amongst other artistic pursuits, Simma is an inclusive educator, counsellor, and DEI advocate, specializing in creative, equitable approaches to learning and mental health. Her masters studies focussed on practical ways to integrate culturally sensitive, trauma informed pedagogy, with a specialization in Indigenous Peoples worldviews.
James has lived in Yaletown for several years and in other parts of the downtown core before that. He is a CPA working at an international accounting firm and has years of experience volunteering his time and skills with community organizations. When not working in his community, he is focused on exploring and photographing all things outside.
Sukhi moved to Yaletown in 2011 and is a frequent visitor to the Roundhouse with her family. Sukhi has volunteered with various arts organizations and was a board of director with the Vancouver International Bhangra Celebration (VIBC) Society for 12 years. Sukhi is also the founder of the Be Your Own Best Friend (BYOBF) Network, a networking group dedicated to empowering young girls and South Asian women. Sukhi works as a Marketing and Events Manager at the University of British Columbia, and is a lifestyle photographer.
Andrea has lived in Yaletown since 2011 and initially joined the Roundhouse Board of Directors in 2013. Since joining the board, she has served on the programming, finance, facilities and human resources committees. Andrea is the Associate Director of Curriculum and Course Services at UBC's Centre for Teaching, Learning and Technology. She also serves on the board and the advocacy committee of the Association of Administrative and Professional Staff (AAPS) which represents management and professional staff at UBC.
With experience in graphic design, publishing, communications, and community arts – and as former staff at the Roundhouse – Natalie is eager to lend a hand through her involvement with the board and programming committee. Her current work engages with programming and communications related to sustainability, the climate crisis, and climate justice. Natalie is grateful to be able to engage in this work on the unceded, ancestral territories of the xʷməθkʷəjˀəm (Musqueam), Sḵwx̱wú7mesh (Squamish) and səl̓ilwətaɁɬ (Tsleil Waututh) Nations, where she continues to look for ways to learn, grow, and give back.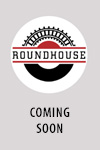 Ray is a community organizer that has contributed to the vibrant offerings at the Roundhouse Community Arts and Recreation Centre using the black-box theatre and exhibition hall as a home to the Queer Arts Festival, Pride Legacy Awards, and Queer Prom over the last two decades. Ray is a small business owner and has served on the board of directors for the East Richmond Community Association operating Cambie Community Centre, PFLAG Canada, Youthquest!, Egale Canada Human Rights Trust, and Vancouver Pride Society among others. He is excited to serve Roundhouse with expertise in governance, strategic planning, and fund development.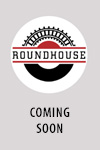 After five years as the set and lighting designer for the Portland Bureau of Parks and Recreation and the Portland Opera Association, Joseph moved to Vancouver where he became a co-partner in a small company that wrote and produced public informational media for government agencies and corporations. In 1994, he moved to Yaletown, and also joined AVA, a non-profit society that produced community art exhibitions at the Vancouver East Cultural Centre and other venues. He contributed paintings to group art shows, frequently served on the board of directors, and was the lead designer for most AVA exhibitions. Joseph became a volunteer at the Roundhouse in 2014, mainly as an usher for the Performance Centre, and joined the Facilities Committee in 2017.